Vicki Releases Her Christmas EP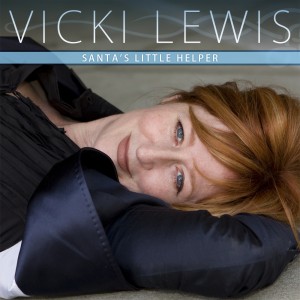 Vicki is proud to announce the release of her four song Christmas EP "Santa's Little Helper." The album, recorded with pianist Richard Berent, contains three holiday classics and a hilarious new musical comedy gem penned by Berent and Douglas Braverman. Holiday music is special to Vicki, and this year she wanted to share some of her favorites with the world. Vicki is also proud to announce that 100% of the sales revenue from "Santa's Little Helper" will be donated to Project Angel Food, a Los Angeles based charity that delivers over 13,000 meals every week to people suffering from HIV/AIDS, Cancer and other life-threatening illnesses.
The EP is available now as a digital download on iTunes and at CD Baby. Happy Holidays to all!